Welcome
Asking for help is a sign of strength.
If you're looking for guidance with trauma and PTSD, loss, grief, self-esteem, or any other mental health challenge that may arise, it takes courage to ask for help. Admitting you can't do everything on your own is the first step toward achieving wellness in a world which sometimes takes more than we have to give.
The good news is that asking for help gets easier with practice. The way in which we cope with the world is greatly influenced by how we view our unique place within it. Asking for help and obtaining a fresh perspective are often the first steps toward developing the skills required to adapt to ever-changing circumstances.
---
Please contact me to schedule a free, half-hour consultation.
Due to COVID-19, per CRPO-suggested precautions, all sessions will be remote (phone and video options available) until further notice.  
647-388-4474     |     Send Email
I look forward to facilitating the first steps towards your well-being.
---
The Benefits of Therapy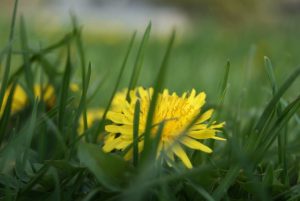 Psychotherapy can be an effective tool in providing you with the necessary support and training to overcome the challenges you face. By seeking therapy, you are taking responsibility and action to change what no longer works in your life.
As a psychotherapist, it's my pleasure to assist you in exploring your core issues and moving towards a healthy, fulfilling life. Using a variety of approaches (trauma-informed, cognitive/behavioral, compassion-focused, existential, humanistic, Jungian, and narrative), I will work with you to create a treatment plan that is customized to meet your unique circumstances.
With honesty, compassion, and well-timed humour, we'll work together to create an open channel of communication.
"Mental health problems do not affect three or four out of every five persons but one out of one."

– William Menninger